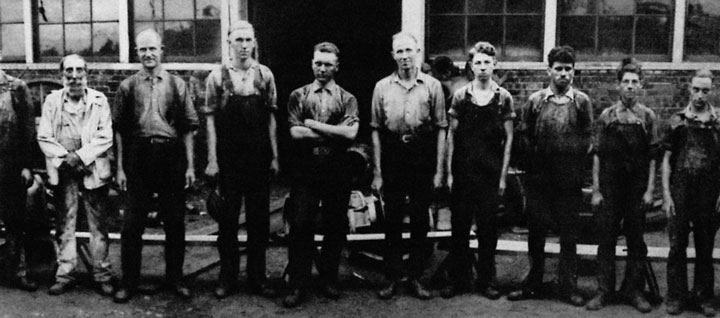 Kennedy Valve History
Below is a rich timeline of the history Kennedy Valve is proud to share.
1877
Daniel Kennedy starts making gate valves in a shop on Gold Street in Lower Manhattan
1890
To provide larger manufacturing facilities, the plant is moved to Coxsackie, N.Y. The D. Kennedy firm becomes the Kennedy Valve Manufacturing Co.
1907
The Kennedy Valve business continues to develop rapidly, and a larger, more modern plant is built on a 20-acre site in Elmira, N. Y. — now 52.59 acres.
1920
Kennedy Valve expands with the addition of a brass foundry.
1940
The plant receives three Maritime Commission awards to manufacture eight million valves for the Victory Fleet.
1962
Kennedy Valve Manufacturing Co. is purchased by Grinnell Corp. of Providence, R.I.
1969
Grinnell Corp. is purchased by ITT, and Kennedy Valve Manufacturing Co. became a wholly owned subsidiary of ITT Grinnell.
1988
McWane, Inc. of Birmingham, Ala., purchases Kennedy Valve from ITT Corp.
2007
Kennedy Valve celebrates the milestone of 100 years of operations in Elmira, N.Y.